Splash into Adult Summer Reading
Grab your towels and sunscreen! We are going to be splashing into a fun-filled summer with our annual reading challenge, author events, pop-up book group, game nights and lots of prizes!
The fun starts on June 20th and we will be swimming in a sea of books until August 14th. You can play online or pick up your game cards at Darien Library's Welcome Desk.
Play online OR use a game card!*
* Game cards may also be picked up at the Welcome Desk.
---
Pop-Up Beach Read Book Group
Wednesday, July 20th at 6:30 p.m. in the Library Courtyard
Calling all book lovers! Join us for a pop-up book group where we will be diving into the juicy summer read, The Lifeguards by Amanda Eyre Ward. The book "combines dark intrigue with complex family dynamics and witty social observation." ~ Sophia Kinsella
"Mom-Margs" and other refreshments will be served.
Register for Book Group
Registration is required and space is limited. All participants will receive a free copy of the book once they have registered.
Summer Night Bingo
Sunday, July 24th at 5:30 p.m. in the Library Courtyard
What better way to spend a Sunday evening then playing a good old-fashioned game of Bingo at the Library? Round up your family, friends, and neighbors and join us for a night of great prizes, delicious snacks, and loads of fun.
All our welcome to join in the festivities!
Register for Bingo
Registration is required and space is limited.
---
How to Play
June 20th through August 14th
This year, there are two ways to play:
Playing In-Person
Return your game card to the Library or submit your entry by taking a photo of your completed game card and email it to vgrubbs@darienlibrary.org with the subject heading "Game Card."
Once you have registered online or picked up your game card:
Complete any four challenges for an opportunity to win.
Log your challenges online, or return your game card to the Library and you will be entered into weekly book giveaways and the grand prize raffles.
Every completed game card and online badge is a submission to win one of our three incredible prizes.
Play up to 12 times over the summer.
The grand prize drawings will be held the week of August 15th.
Good luck and happy reading!
Our beach-themed prizes will have you ready to lounge the day away and includes:
Kindle Paperwhite
Beach towels and clips
Coola sunscreen kit
Stylish and waterproof beach bags
Portable Bluetooth speaker
Darien Library baseball cap and cups
We will also be holding a weekly book giveaway for the hottest books of the summer. Every game card you play enters you into the drawing for both the weekly giveaway and the grand prizes.
For more information check out our Adult Summer Reading FAQs.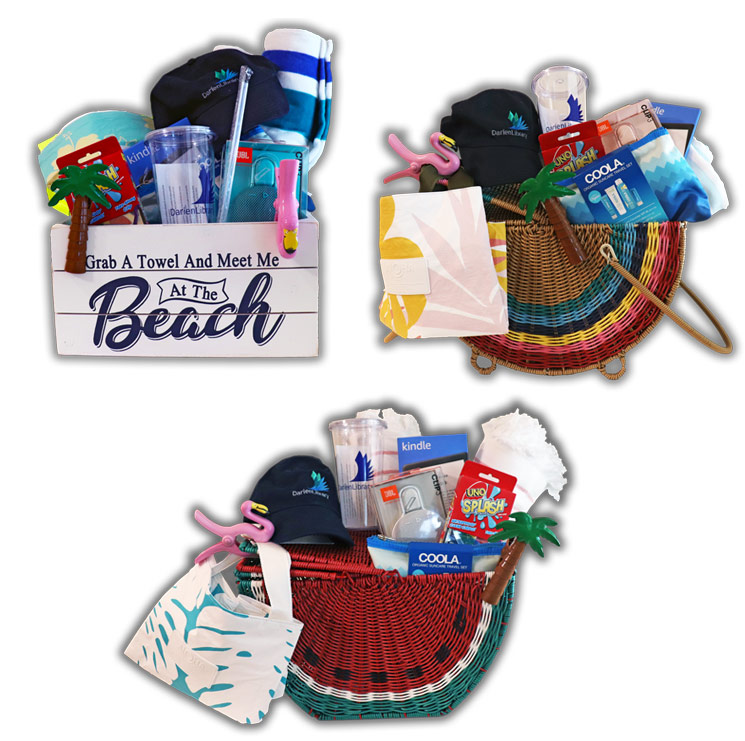 ---
Reading Inspiration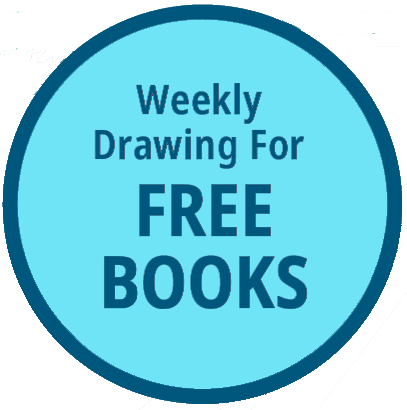 Frequently Asked Questions
No, we would love to see you at the Library. Please stop by and pick up a game card from the Welcome Desk starting Monday, June 20th.
Yes, while the online experience might feel a bit different, the challenges are exactly the same whether you play online or using the physical card.
You may play up to 12 times. All game cards are entered into the weekly raffle for a free book and for the grand prizes.
Yes, but to make it fair to all, only 12 game cards will be entered into the grand prize raffles.
Yes, you can download the Beanstack app on the iOS and Android app stores.
Starting June 20th, we will hold a weekly drawing for the hottest books of the summer. The three grand prize basket winners will be notified the week of August 15th. 
Yes, you can register all of your family members through the registration dashboard and easily toggle between members.