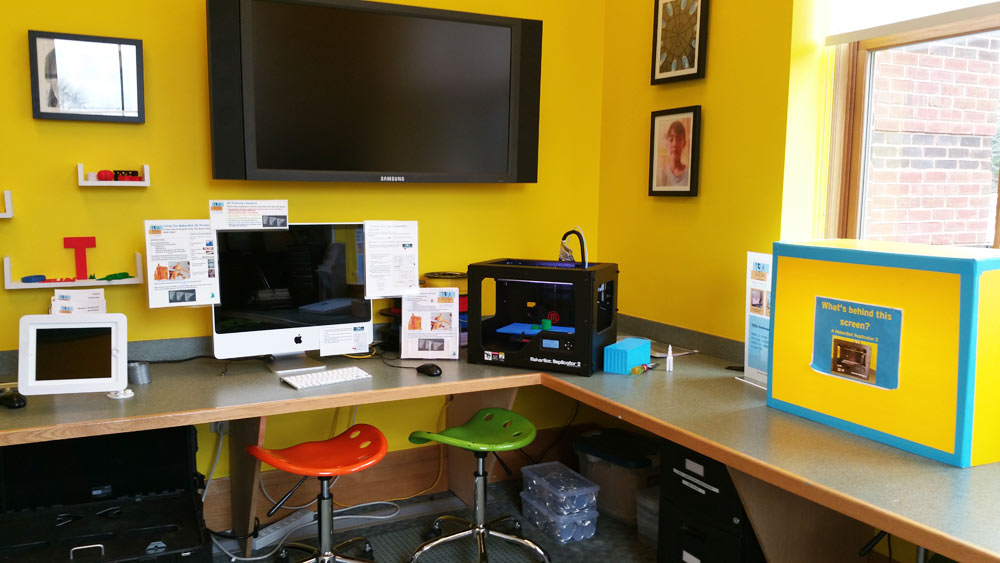 TEA Room
A creative space for STEAM education or preserving your memories for future generations.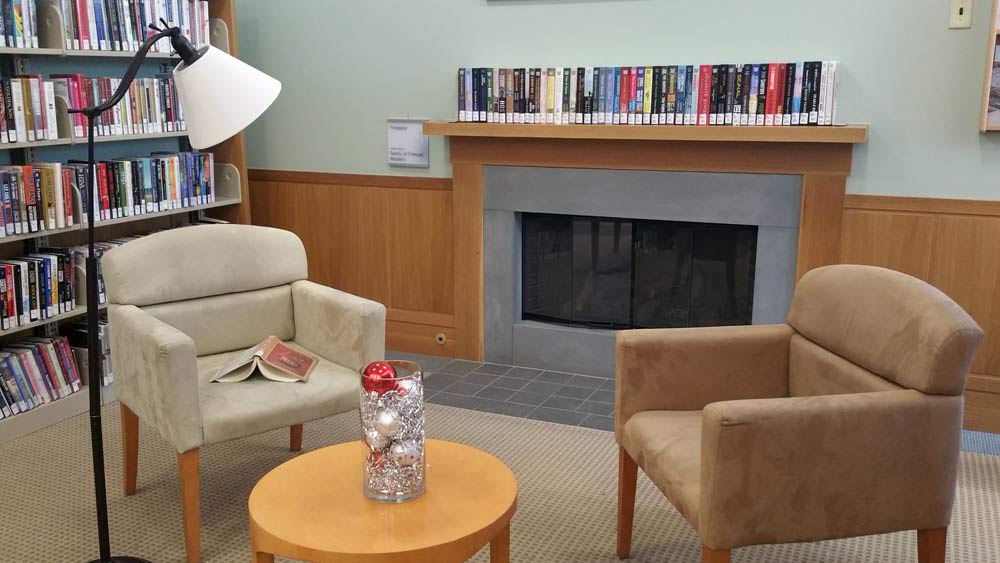 Fireplaces
Available on the First and Second Levels, the fireplaces are a favorite place to relax during cold weather.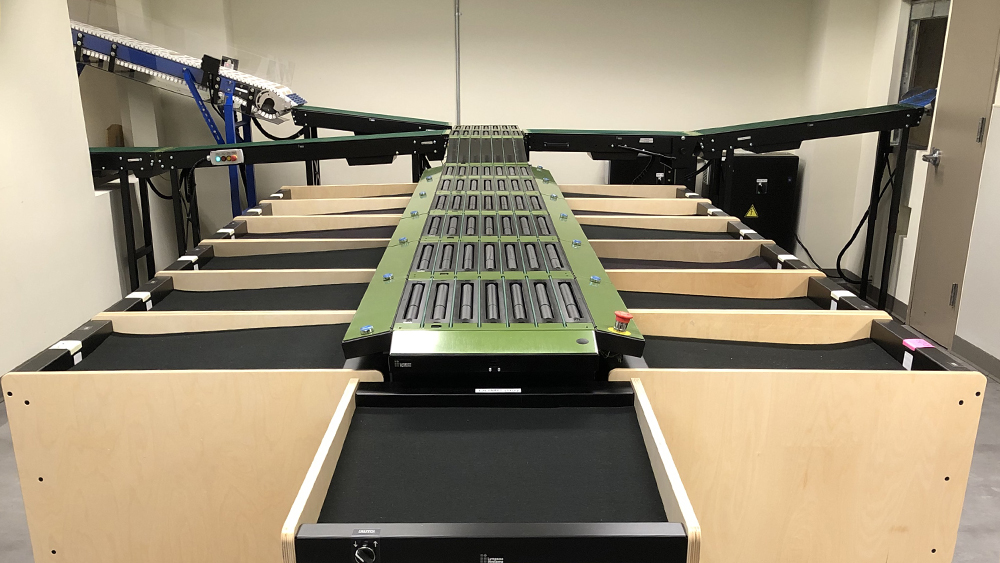 Automatic Book Sorter
Books and movies get back on the shelves faster with this world-class automated system.
Geothermal heating and cooling
Natural, local materials
Non-toxic materials
Natural lighting in all spaces
Multi-level lighting controls
Biofiltration of storm water
Site irrigation from geothermal wells
Detention of all storm water on site
LED light bulbs
Energy efficient computers
Shade Trees
Common Maple
Green Mountain Sugar Maple
Shademaster Honeylocust
Black Gum
Bloodgood London Planetree
'Village Green' Zelkova
Ornamental Trees
Allegheny Serviceberry
Whitebarked Himalayan Birch
River Birch
Eastern Redbud
Flowering Dogwood
Okame Cherry
Grasses & Groundcovers
Bluejoint
Pennsylvania Sedge
Blue Fescue
Fountain Grass
Big Blue Lirlope
Myrtle
Shrubs
Red Twig Dogwood
Otto Luyken Cherrylaurel
Lime Mount Spirea